Welcome to The Chelsea Belfast

Set in the heart of the Lisburn Road, The Chelsea is a modern gastropub serving bistro food and drinks seven days a week. We pride ourselves in offering you quality food and excellent service within a friendly environment, complemented by luxurious décor. Whether you're looking to unwind with sophisticated cocktails, grab a lazy Sunday brunch, find the perfect spot for a date night, or celebrate the weekend in style – you'll find a warm welcome at The Chelsea.
BOOK A TABLE
Food and Drink

With a reputation for quality bistro food and drink, The Chelsea offer a superb choice of menus – from brunch to evening – seven days a week. We've just launched a range of new menus with a wide and tempting mix of locally sourced meat and seafood plates and tasty Asian classics, light bites and nibbles, through to great value hearty Sunday roasts.
From quality craft beers to sophisticated cocktails, we're proud of our drinks selection and the ability to offer you superb drinks products from across the world with attentive service and at genuinely good value.
VIEW FOOD MENUS
Bar and Nightlife

The Chelsea offers a sophisticated yet friendly atmosphere right in the heart of the Lisburn Road. Regular drinks deals, smart wine lists and innovative cocktails are served with a warm service against a backdrop of luxury décor. Celebrating the weekend in style has always taken centre stage at The Chelsea. Check out our regular weekend food and drink offers a programme of entertainment featuring Friday Night Swing Singer and live acoustic talent on Saturday nights.
VIEW ALL ENTERTAINMENT
Weddings

Looking for a small wedding venue in Belfast offering you a modern, luxury touch? Come and explore our luxurious boutique wedding venue, with dedicated Wedding Co-Ordinator and a flexible choice of packages to suit your unique tastes and budget.
VIEW WEDDING VENUE
Functions and Parties

Private, luxurious and unique – our dedicated private function space is the perfect venue for special occasions in Belfast including birthday parties, engagement parties, christenings, private/corporate events and also funeral gatherings.
VIEW FUNCTIONS VENUE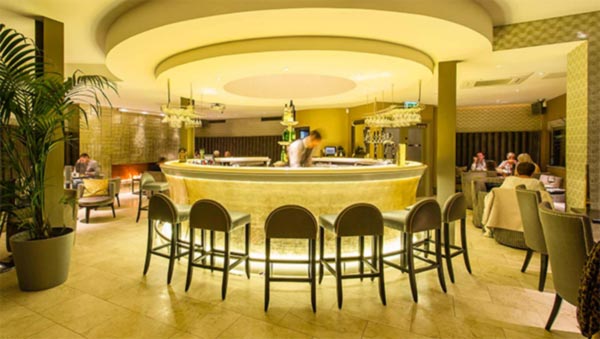 Reviews

My family and I recently celebrated my son's first communion at the Chelsea. We were extremely pleased with our choice of venue. The food was wonderful, reasonably priced and generously portioned. The staff were very attentive, kind and patient with the many children in our party! Would highly recommend..

We have been calling here regularly and have yet to be disappointed. Appetising and imaginative light meals for a quick snack and main courses for a most satisfying visit. Good idea to give a choice of a small or larger portion. In this place you will feel like a valued customer and to top it all, the prices for this type of establishment are excellent

Very slick cool bar! Fab interiors, very plush and luxurious. Beautifully decorated with great attention to detail. We had drinks so couldn't comment on food but it looked delicious. Perfect for girls night out or date venue! Loved it.
Home