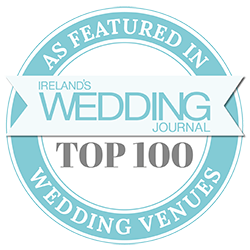 Our Luxurious Boutique Wedding Venue

Looking for a small wedding venue in Belfast offering you a modern, luxury touch?
Explore our luxurious boutique wedding venue, dedicated wedding co-ordinator and a flexible choice of packages to suit your unique tastes and budget.
We can also host humanist ceremonies at our venue; therefore every requirement for your special day can be found in The Chelsea!
Venue Features

Nestled in the heart of South Belfast, The Chelsea is a modern, luxurious venue with a stunning interior, making it the perfect choice for couples seeking:
A boutique venue offering luxury décor, quality food and a service tailored around your needs
Smaller, private and exclusive wedding reception catering for up to a max of 80 dining guests and a total of 100 including evening guests.
The services of a professional, experienced Wedding Co-Ordinator
Attention to detail – from sumptuous red carpets to jewelled chandeliers. Creating a wow-factor you can be proud of.
The flexibility of four packages to suit your budget, which can be made bespoke when required. These encompass both formal and more informal, relaxed wedding receptions which will match the personalities of the happy couple.
Quality meal from a talented and respected Chef and catering team
The Wedding at Tiffany's Packages at The Chelsea include:

Chic wedding decor and displays to complement the luxurious venue.
Hire of chivari chairs and lace table overlays. Beautifully designed centrepieces, table plan & name cards.
Meet Ciara: Our Wedding Co-Ordinator

The Chelsea is proud to offer the services of our award winning Wedding coordinator Ciara Scullion from Weddings at Tiffany's. Ciara helps our wedding couples to design a bespoke package to best fit their needs. Weddings at Tiffany's was voted Venue stylist of the year 2015 in the Wedding journal reader awards across Ireland.

"The Chelsea's stunning interior, and Art Deco modern surroundings have made the venue stand out as being one of the most prestigious wedding venues in Belfast perfect for the city styled themed wedding." Ciara Scullion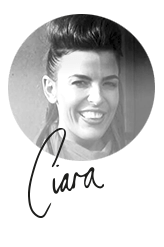 Made In Chelsea Bridal Fair
From epic cakes to champagne fountains and the very best in bridal and groom style..
Weddings